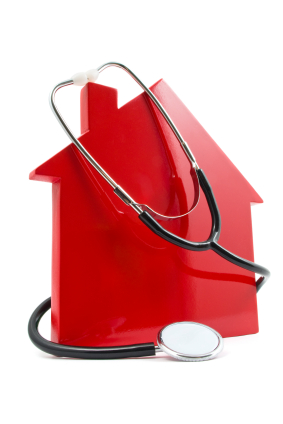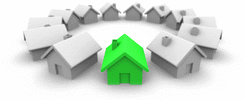 What Other Things Can Medical Alert Systems Do?
Medical alert systems for the home have evolved considerably over the years. Originally, these systems only included a simple wireless panic pendant. But as technology improves, more and more innovative features and services are being added. These features can add considerable value to your medical alert system.

Depending on your service provider, you can add such services as:
Fire Protection

Regular smoke detectors
have saved millions of lives by waking sleeping residents during a fire emergency. Wireless smoke detectors that are part of your medical alert system will do the same, but will also send a signal to your monitoring station. Their response operators can dispatch the fire department immediately, and we all know that seconds count when it comes to fires in the home.
Carbon Monoxide Detectors
Carbon monoxide is known as the "silent killer". CO is generally defined as the fumes of any unburnt fossil fuel. It is completely odourless and invisible, but can also be deadly. In as little as 60 minutes, individuals can fall into coma, and eventually, death. Adding CO detectors to your med alert system can literally save your life.
Fall Detectors

Many medical alert companies offer fall detectors as optional equipment. Some take the form of pressure mats (usually placed beside the bed), others are small transmitters that you wear around your waist. These transmitters contain sensors that detect sudden changes in orientation, and subsequent lack of movement. Companies that offer this technology include
health-watch.com.
Inactivity Monitors
Motion sensors are commonly used with home security systems to detect intruders. The same technology is used with medical alert systems, but these devices are designed to sense a lack of motion detection. For example, if no motion is detected in your home for a pre-determined length of time, your monitoring center can dispatch authorities if necessary.
Medication Reminders
Some brands and models of equipment can be programmed to sound a verbal reminder to take your prescribed medication. Most models will continue to sound the reminder until you inform the unit your medication has been taken.
Flood Detection
If you accidentally leave the water running in the tub or sink, and happen to fall asleep, it could lead to disaster. Flood detectors can sense the problem and send a warning signal to your receiver, which in turn notifies your monitoring service.
Future Services
Many exciting features are planned for medical alert systems. Soon you will be able to be monitored for vital statistics such as heart rate, sugar levels, blood pressure, oxygen, or cholesterol levels. As these innovations become available, we will surely update this page.
Alzheimers Protection
Pressure mats (similar to those used in fall detectors) can be used to detect a patient's attempts to exit the home. A standard or silent alarm can be triggered, and the mats are thin enough to be placed under a floor mat or throw rug.
Above:
This fall alert pad can be used as part of a medical alert system, or on its own.

Above:
Flood detectors come in a variety of shapes and sizes. When water completes an electrical current between the two contact points, an alarm is registered.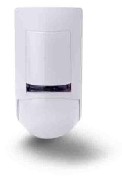 Above:
Motion detectors can also report a lack of motion.


More Medical Alert Resources On MedicalAlertReviews.Com: