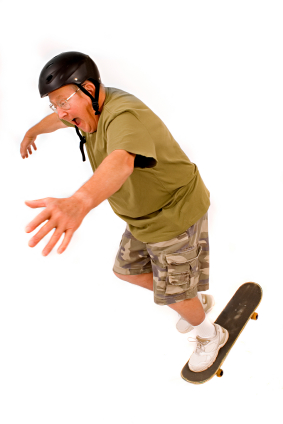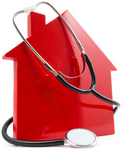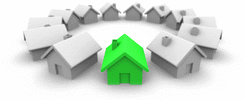 Medical Alert Systems: The Basics
If you have decided that your situation (or the situation of a loved one) justifies the use of a medical alert system, it is important that you obtain as many quotes as possible, and know the basics before making your decision. Here we explain the basics of medical alert systems, and how they work:
What Are The Benefits Of Using A Medical Alert System?

A medical alert system allows seniors, or those with certain physical limitations, to live independently at home. You can be monitored not only for medical emergencies, but for fire emergencies as well. Besides wireless panic pendants, there are other devices that work with medical alert systems to increase your safety. We cover these devices here:
More features of medical alert systems.
What Is A Medical Alert System?
A basic medical alert system consists of an electronic receiver about the size of a standard answering machine. This receiver is connected directly to your home phone line, which in turn is connected to your regular phone, allowing you to make regular phone calls when needed. Included with every medical alert system is a wireless transmitter, that communicates with the receiver. These transmitters can usually be worn around your wrist, or neck. There are many brands of equipment available, and these can vary in quality, transmission range, and battery backup length. Lower priced units generally have a shorter range, and cannot send their signal through walls. It is important that you know the maximum transmission range of the device you may be using. There are also difference in the sound quality of the receiver's built-in speaker. Some are quite poor and sound similar to a fast food drive-in window. Be sure to have your installer/salesperson fully test the unit in your presence, to ensure your satisfaction.
How Exactly Does A Medical Alert System Work?
When you press the panic button on your pendant transmitter, it sends the signal to your receiver, and your receiver automatically dials your monitoring station. You will then hear the voice of an emergency response operator. He/she will ask you if all is well. If you indicate you are having an emergency, or do not respond verbally, emergency response (and/or those on your call list) will be dispatched to your residence. If you indicate that the panic button was pressed accidentally, your alert will be cancelled.
How Do I Know If I Need A Medical Alert System?

Some individuals are at a high risk of a dangerous fall. See our
fall risk factors
pages to determine whether you are vulnerable. Others may suffer from Alzheimer's or other forms of dementia.
GPS tracking devices for medical purposes
may be appropriate for these individuals.
How Does The Monitoring Station Know Who To Call For Me?
When you first sign up for medical alert service, your installer or salesperson will compile an emergency contact list with you. You can list relatives, friends, or neighbors on this list, and the order in which they should be called in the event of an emergency. You can have an ambulance automatically dispatched, or not at all.
Should I Buy Or Lease The Equipment? How Much Does The Monitoring Cost?

Unlike home security systems, there are not many benefits to owning medical alert equipment. Most of these units are proprietory, which means only your company can monitor your equipment. Some companies, however, will insist you buy the equipment if you want to sign up for their service. Current monitoring costs, contract lengths, and purchase options of many companies are included in our
medical alert review
pages.
Do I Have To Sign Up For Monitoring?

In some cases you can buy the equipment outright, and program your system to call your friends or relatives instead of having an ambulance dispatched. We generally don't recommend this (what if none of your friends or relatives are at home?), but we have included companies that only sell the equipment on our
review pages.
Will These Systems Work With VOIP?

At the moment, very few of these devices are compatible with VOIP phone service. If you have had your land line disconnected after signing up for VOIP, you will have to have it reconnected for your medical alert service to work. This issue may be corrected in the near future, and we will certainly update this page when it does.
Update:
VRI
claims to have a system that works with VOIP, although we have not tested it.
Update:
Lifelink
claims its system works with VOIP, using what they call a "VOIP Compatibility Chip". Lifelink does not offer central station monitoring, you must program the system to dial emergency or family/friend's numbers.

Above:
Examples of medical alert systems from General Electric, and Linear Technologies. Be sure your system has a long battery back up (some can still operate 24-48 hours after a power failure), and is capable of activity detection and environmental monitoring (see medical alarm special features for more details).
Above:
Are you or a loved one at risk for a fall? See our fall risk factors pages.


More Medical Alert Resources On MedicalAlertReviews.Com: