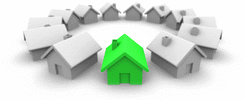 Welcome to the review submissions page! You can use the form below to submit your opinions and comments about medical alert companies you have done business with. We encourage you to submit a review, whether your experience was good or bad! If you represent any of the medical alarm companies mentioned on this site, you can also use the form below to submit a rebuttal.

Although it is not required, we humbly request that you include your email address with your submission. We will use your email address for ONE purpose only: to contact you 3 months after your submission to ask for an update to your situation. If you submitted a bad review, has the company taken action to resolve your complaint(s)? If you submitted a good review, are you still pleased with your service? Once we have submitted this request, your email will be completely erased from our records. We will NEVER sell your email address, or use it for any other purpose.

Thanks for taking the time to submit your review!

Medical Alert Review Submission Page: