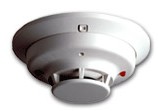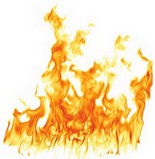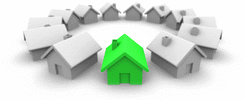 Home Fire Safety: Smoke Detectors
Smoke can kill! Many deaths and injuries due to home fires are caused by smoke - not by fire directly. And the statistics show another interesting fact: many of these deaths occur at night, while the victims are asleep.
Obviously, a reliable way to awaken these sleepers before the smoke becomes literally too dense to breathe would help these individuals escape unharmed. And there is a way that most of us are familiar with: the residential smoke detector. These simple devices have saved countless lives by sounding a warning several minutes before smoke becomes deadly. You can choose from two different types of smoke detectors:

Ionization Chamber Detectors:
These devices sense flaming fires quicker than photoelectric detectors.

Photoelectric Detectors:
Sense smouldering fires quicker than Ionization Chamber Detectors.
Which type of smoke detector should you choose?

It depends on the layout and size of your living space. Although a general rule of thumb is to place Ionization Detectors closer to kitchen areas, and Photoelectric Detectors near living and sleeping areas, with a minimum one detector for every floor of your home (including basements). These are general guidelines only, and regulations may differ in your jurisdiction. You should call your local fire department, who may be able to send someone to your home to suggest proper placement, and recommend the type of detectors you need.

If you only have one detector, place it as close as possible to the bedrooms in which you and/or your family sleep. After which, you should purchase more smoke detectors for the rest of your home!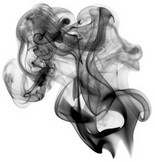 Left: Photoelectric Detectors Work Well At Sensing Smoke.
Left: Ionization Detectors Excel At Sensing Flaming Fires.


More Medical Alert Resources On MedicalAlertReviews.Com: