Toiletries, Clothing, And Personal Items For Emergencies:
Antibacterial Soap
Toothbrush, toothpaste
Detergent
Nail Brush
Razor, Blades, Shaving Cream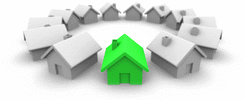 Home Safety: Keep These Supplies For Emergencies
It would be a good idea to keep ample food and equipment supplies in your home in case of emergencies. The amounts of food are for one adult for 14 days, but you can easily adjust each amount to accomodate your needs. Be sure to mark the purchase date on them, as food stored for emergency purposes should be used and replaced at least once a year. Any stored water should be replaced at least once a month.
Food Supplies For Emergencies:
Milk: 14 cans (160ml, 6oz) or 6 cans (385ml, 15oz) evaporated milk or (500 g, 1lb) dried skim milk.
Vegetables: 6 cans beans, peas, tomatoes, and/or corn.
Fruit: 6 cans peaches, pears, and/or apple sauce.
Juices: 6 cans (540ml, 20oz) apple, grapefruit, lemon, orange, and/or tomato.
Cereals: 14 single serving packages.
Biscuits: 2 packages of crackers, 2 packages cookies or graham wafers.
Main Dish: 2 cans (340g, 12oz) corned beef and/or
luncheon meats
2 cans beef and gravy
2 cans baked beans
2 jars cheese
2 cans fish
Equipment Supplies For Emergencies:
Disposable cups, plates, utensils
Can opener
Cooking Utensils
Kerosene Cooker (Do not use indoors)
Kerosene (for 14 days)
Candles and holder
Safety matches
Hand basin
Pocket Knife
String
Paper towels
Garbage bags
Shovel
Broom
Battery radio, spare batteries
(or wind up radios are now available)
Electric Lamp, spare batteries
Flashlight, spare batteries and bulbs
Clock
Fire Extinguisher
Hand tools, axe
Light rope
Tissues (face and toilet)
Face Cloths
Towels
Comb and brush
Personal hygiene items for women
Warm sweaters and socks
Change of underclothing
Coveralls
Rubber boots
Rubber gloves
Bedding, blankets
(Stored in plastic bags)
Plastic sheeting
First Aid Kit
Soup: 2 cans (284ml, 10oz) bean, pea, tomato, and/or vegetable.
Other: 1 large jar or can honey, syrup, jam, or
marmalade
1 package (450g, 1lb) hard candy
1 jar or can peanut butter
1 package tea bags or instant tea
1 jar instant coffee
1 jar sugar
Salt and pepper
Instant chocolate powder
Chewing gum
Water: 7-14 gallons (32-64 litres) for each adult (some water may be replaced by canned beverages). Change stored water at least once a month.


More Medical Alert Resources On MedicalAlertReviews.Com: