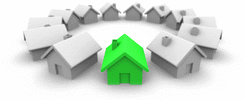 GPS Tracking For Those Suffering From Dementia: Service Providers And Charges
How much do medical GPS tracking units cost? Are the monthly monitoring fees expensive? The answers to these questions largely depend on which potential service provider you choose, as well as the equipment and monitoring plans that are available. We've listed some examples regarding hardware and service charges below, to give you an idea on costs. Remember that these figures are subject to change:


More Medical Alert Resources On MedicalAlertReviews.Com:


I-Tag Identity Services (www.i-tag.biz) offers the I-Tag Along GPS Tracker at $220, with a one time $35 SIM card activation fee. Monitoring would be $25 with a three month service agreement, or $22 with a twelve month agreement.
Lightning GPS (lightninggps.com) claims to have the "smallest GPS tracker on the market", called the Spark Nano. This unit is available at lightninggps.com, countless security-related websites,(e.g. brickhousesecurity.com) and even amazon.com. Expect to pay $149 for this unit, with a $50 rebate available at the time of this writing. Regardless of where you obtain the hardware, Lightning GPS will always provide your monitoring service. There is a one time "activation" fee of $69.96, and monthly monitoring charges of $69.95 (with a three month service agreement), $49.95 (six months), or $33.25 (twelve months).
The Alzheimer's Association (www.alz.org/comfortzone/) offers a web based "GPS location management service" called Comfort Zone. Their most basic tracking unit is the PCD 8110, shown at right. Expect to pay $199 for the hardware and a one time $45 cellular activation fee. Monthly monitoring fees depend largely on how often you want the unit to "call in" its location: $79.99 to report every 15 minutes, or $59.99 every thirty minutes.
Left: The PCD 8110 GPS Tracking Device.
Right: The Spark Nano GPS Tracking Device.
Above: The Comfort Zone GPS web portal. Select for a larger view.
Left: The I-Tag Along GPS tracker.